Sometimes you may need to change your portal address to another IPTV provider and the steps below will guide you through the process of changing your portal address on your MAG box.
How to change Portal URL
Turn off the box and remove its power line, then disconnect the cable between the box and the router.
Turn on the box without the cable to the modem.
Wait until you see the "Loading Portal" on the screen.
On the remote control, press the "SET" button.
Go to Settings and press "OK".
Appuyez à nouveau sur le bouton "SET" de la télécommande.
Sélectionnez "Servers" et appuyez sur "OK".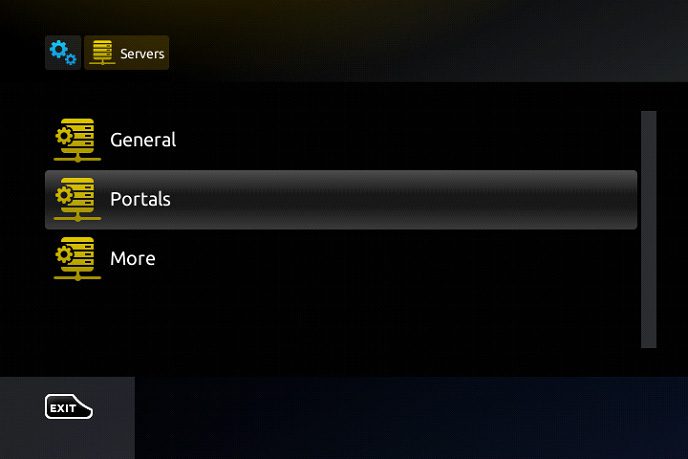 Go to the Portal 1 URL and delete ALL text (to delete, use the return button on the remote).
Press the "KB" button at the top right of the remote control. It's like a keyboard image.
Enter the new portal address.
Press the "KB" button on the remote control so that the keyboard turns off from the screen, scroll down to the bottom of the screen, and select "OK".
Connect the cable from the box to the modem, then recharge the portal or restart the TV Box using the power supply.